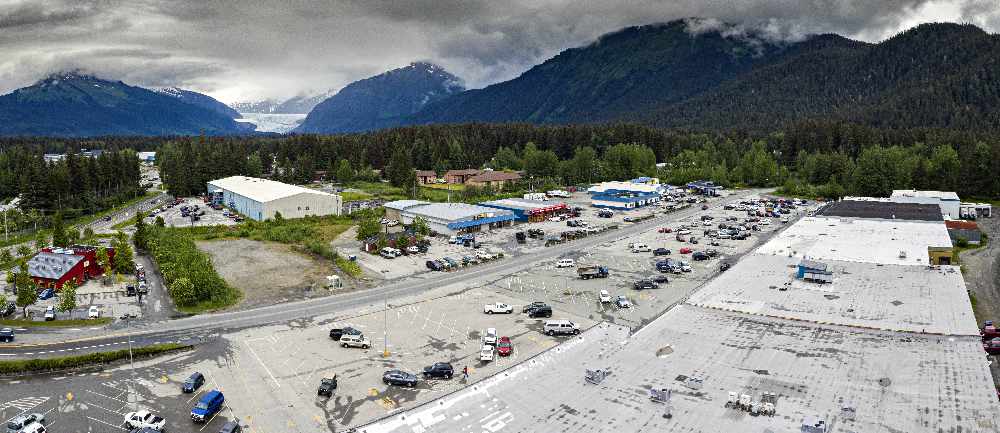 Juneau, Alaska (KINY) - Real estate investor and developer, Alaska Legacy Partners, announced that it has acquired the Mendenhall Business Park, better known locally as the Mendenhall Mall and Super Bear area.
Alaska Legacy Partners, which now has three active projects in Juneau, purchased the commercial hub in May.
Garrett Schoenberger, a co-founder of Alaska Legacy Partners, said the group has a talent for recognizing properties with untapped potential and bringing renewed energy and life back into areas that need it the most, "We are thrilled to further our investment in this community. We are passionate about revitalizing commercial properties and creating innovative development opportunities throughout Juneau."
The 27-acre site was previously owned by the Robinson family. It represents one of Juneau's most popular year-round commercial centers. It includes 18 long term land leases, and over 243,000 square feet or buildings. The property is valued at over $18 million.
Paul Simpson, the co-founder of Alaska Legacy Partners, said they have a long term plan to improve and revitalize the facility, "Our goal is to create a clean, safe and modern environment that facilitates more traffic and growth to every retail business."
He said some major renovations could be announced in the coming months.
They are also interested in finding new tenants for vacant parcels available.