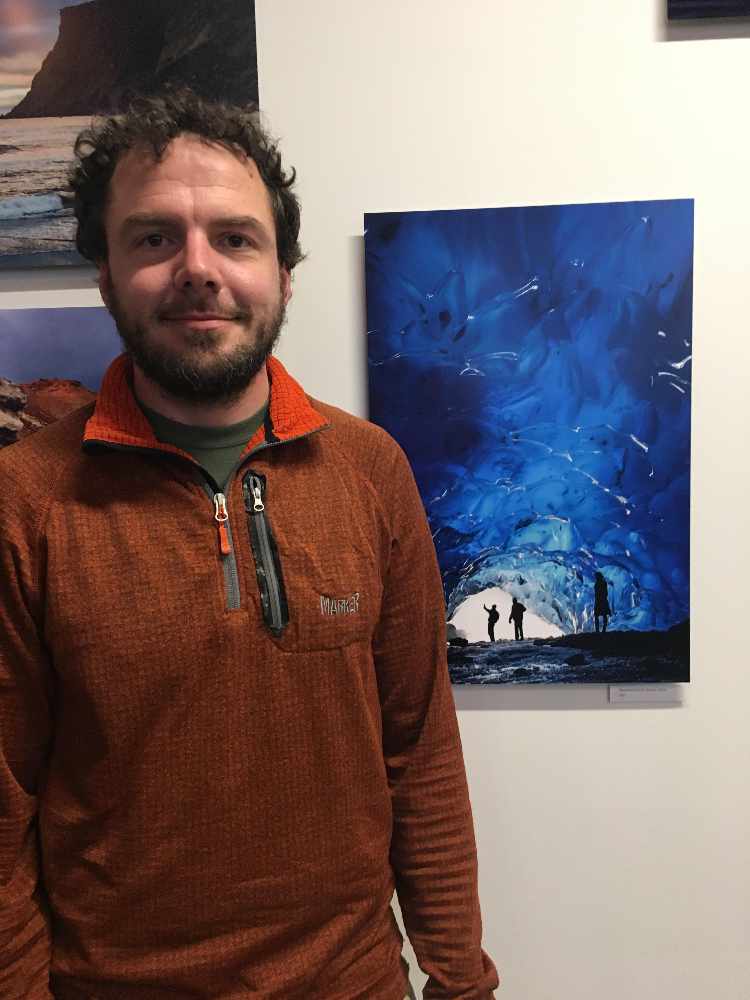 Dave Lienemann shows off his photos at Amalga Distillery
Juneau, Alaska (KINY) - Dave Lienemann was the official photographer of Vice President Joe Biden during the Obama years.
Lienemann these days has focused more on outdoor Alaskan photography. He showed off his work during a recent event at Amalga Distillery.
One of the photos that stood out was one taken inside the Juneau Ice Caves. "It was the first year we moved up here. We hiked across the frozen lake, a novel experience, and it was such a huge space, but it collapsed since then."
Lienemann said there were so many great memories of his time in the White House it is difficult to choose a favorite, "There were real highs. It was incredible to be on the platform for the second inauguration. There were some real lows, like the funeral when Biden's son died of cancer."
Lienemann said he years in the White House were an incredible experience that he won't ever forget
He recalled how Biden was always friendly and took time out for White House staff and constituents. He added he doesn't know if Biden will run for President in 2020.
"He's a real friendly personable person and he often would take time to give a shout out to kitchen staff after a 15 hour day."
He said he wanted Juneau to see some of his work after the White House. He loves to get outdoors and loves to take photos early in the morning when the light is lower in thy sky. He also likes to add a person or object that gives the photo some perspective.