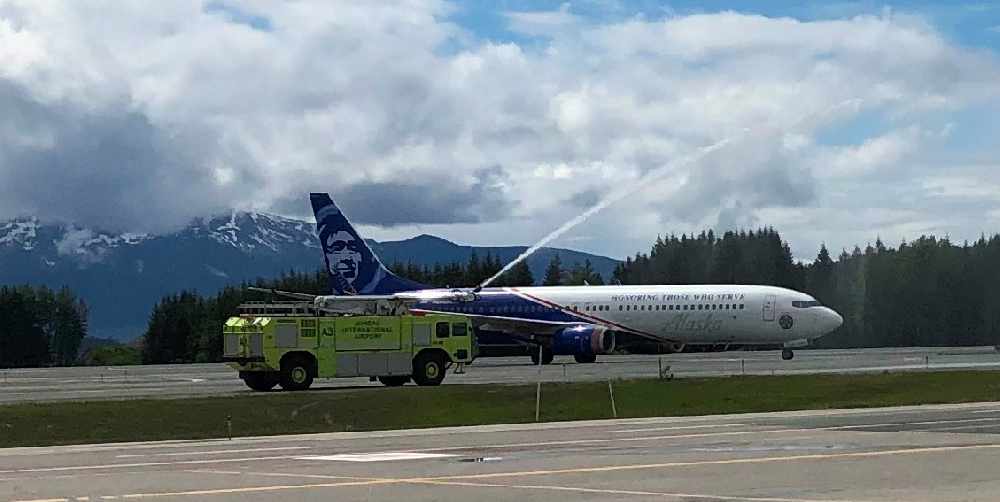 An Alaska Airlines jet carrying the body of Arleigh Dean lands in Juneau on Tuesday.
Juneau, Alaska (KINY) - A Juneau resident and war hero was returned to Alaska after dying on Mount Rainier last week.
Juneau resident and retired Lt. Col. Arleigh William "Bill" Dean was brought home to his family and friends in Juneau on Tuesday.
Juneau Police Department officers joined Capital City Fire/Rescue, TSA, Alaska Airlines and airport employees to meet his Alaska Airlines flight.
Dean died last week after he and his climbing group were caught in a rock fall on Mount Rainier in Washington.
A GoFundMe account to support Dean's family has been set up.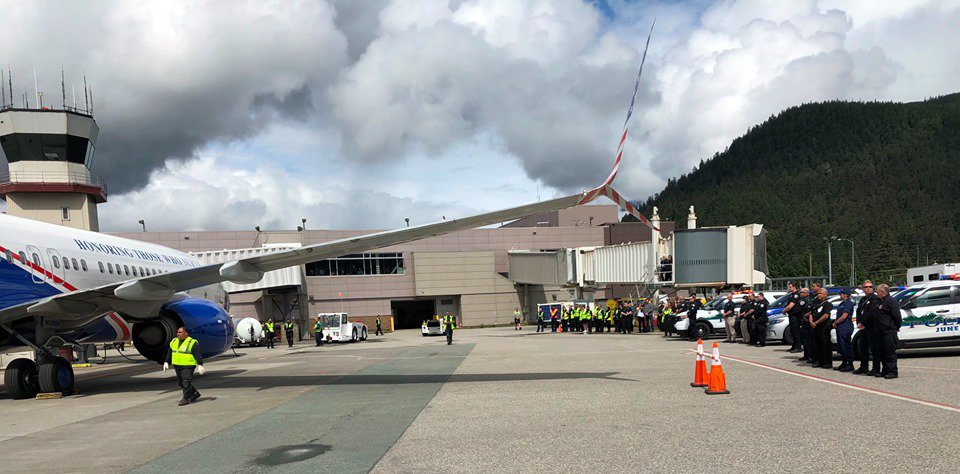 Dean was an Army Special Forces officer who played a key role in the campaign to defeat ISIS in Iraq and Syria.