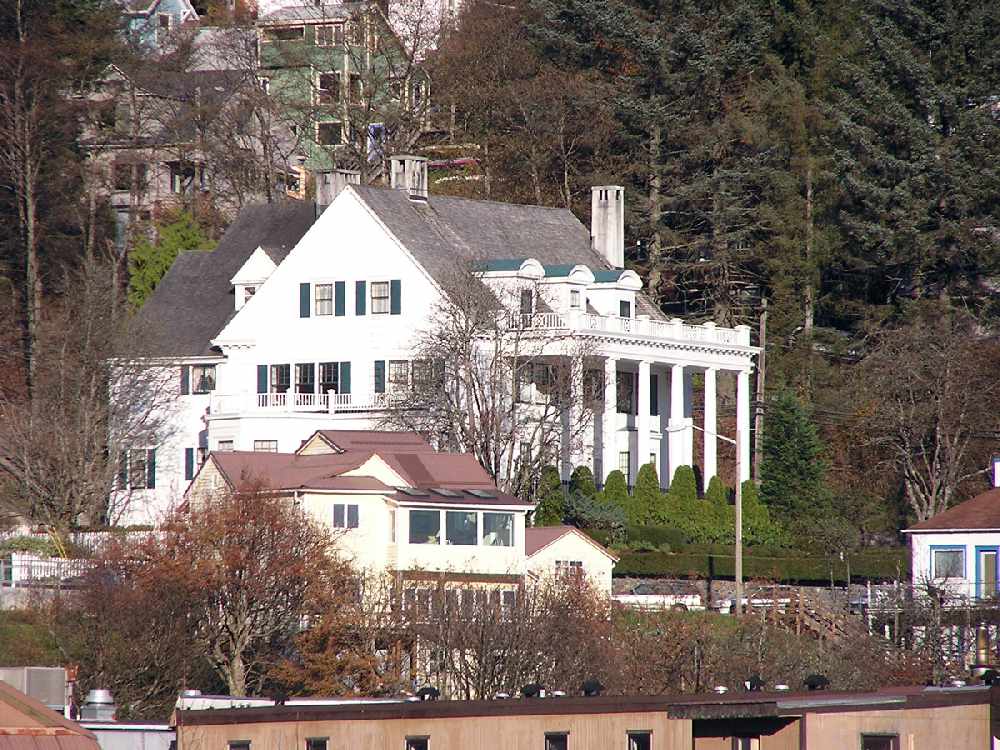 The Governor's House in downtown Juneau.
Juneau, Alaska (KINY) - Lisa Boman, a state employee that was the Executive Residence Manager of the Governor's House, is no longer employed in that position.
News of the North learned Monday that Boman, who has worked for the state for nearly a decade, is no longer employed as the manager of the governor's mansion in downtown.
Matt Shuckerow, the spokesperson for Gov. Michael J. Dunleavy, related in an email Monday that Boman was, indeed, no longer working as the house manager.
"I can confirm that information is accurate," Shuckerow said in an email response to inquiries by News of the North.
Maxine Lucero has been named as the new Executive Residence Manager.
As of Monday evening, Boman was still listed in the State of Alaska employee directory.
Boman was frequently the point of contact for members of the public that wished to visit or tour the mansion located in downtown Juneau.
The home was built in 1912 and has hosted a holiday open house every year since 1913 except two years during World War II.