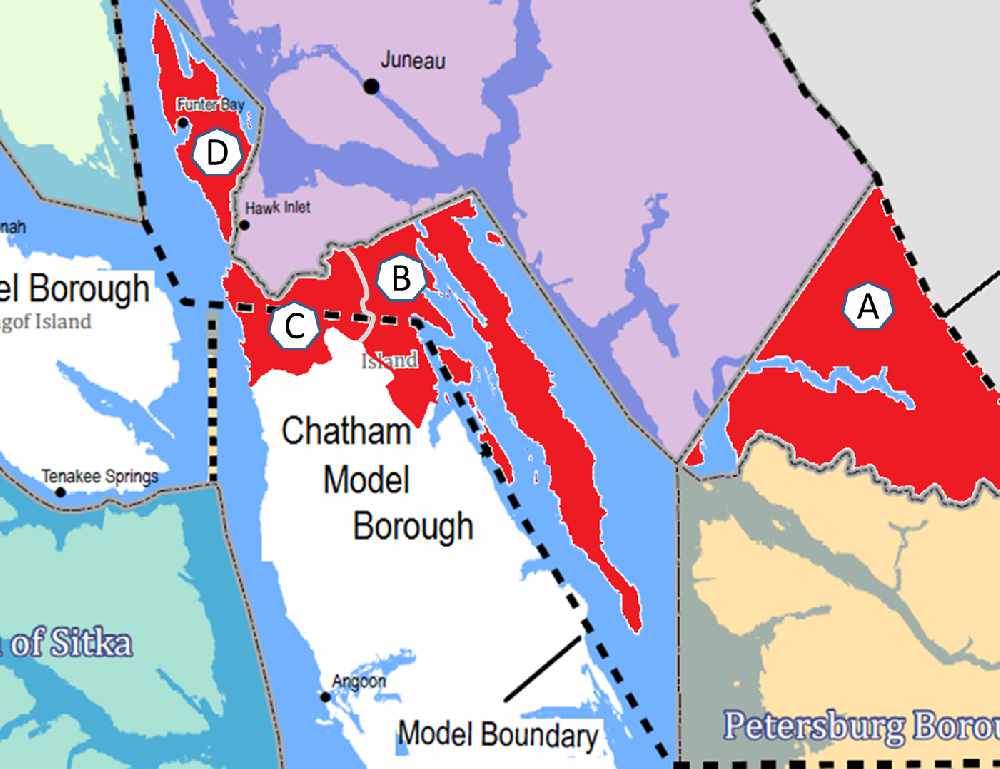 Juneau, AK (KINY) - The City and Borough of Juneau Assembly meeting saw a large turnout of public members wanting their opinion known about the annexation package.
Annexation of the lands abutting and in Seymour Canal, the Glass Peninsula, lands on Admiralty Island to the north of Hawk Inlet, and an area south of the Greens Creek Mine has proven controversial.
Over fifteen members of the public spoke on the annexation of those areas, many of which were against the idea of being a part of a borough.
In the end, Assembly member Jesse Kiehl offered to amend the motion by taking Area B off of the discussion, which includes Pack Creek, Oliver's Inlet, and the Glass Peninsula. That amendment failed with a 3 yes to 6 no vote. This left the main motion on board, which passed by a single vote 5-4. The annexation petition will now be filed under the legislative review process, going first to the Local Boundary Commission.
The Consent Agenda was voted through with unanimous consent. This included liquor license renewals and the urging of the assignment of Sentinel-class fast response cutters to facilities within the CBJ. The assembly also carried two ordinances for the Juneau International Airport with unanimous consent. One would send $290,765 through a grant from the Federal Aviation Administration to fund the snow removal equipment building capital improvement project. Another will appropriate $131,938 from sales tax revenue to the Taxiway Rehabilitation Design and Taxiways E and D-1 Re-alignment Design capital improvement project.
City Manager Rorie Watt was also appointed to the Snettisham Committee.
Vice Mayor Jerry Nankervis also proposed a motion to determine the goals of the City of Juneau in regards to the intervention of the Hyrdo One deal that would see the sale of Avista (the parent company of AEL&P) to the Canadian company. That motion also carried and will brought to the Committee of the Whole for further clarification of the intention of public interest.