JUNEAU, Alaska (KINY) - The CBJ Docks and Harbors Board of Directors was briefed Thursday on the bill approved by the Legislature and sent to the governor that would allow transportation network companies like Uber and Lyft to operate in Alaska.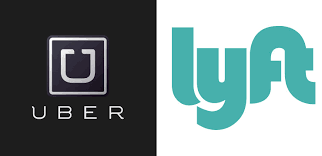 Port Director Carl Uchytil has said he was very concerned about the added congestion of several TNC's wanting to operate along Franklin Street, with the limited parking lots in the area, but negotiations will begin. "The board listened to a presentation and gave direction to begin negotiations with the Transportation Network Companies," said Uchytil after the meeting, "They will be consistent with Docks and Harbors' vision to improve safety and efficiency and to collect reasonable fees in the downtown corridor."
The Docks and Harbors Board was also briefed on the urban design plan for the area between Marine Park and the Taku Dock and agreed to a cooperative use agreement with the Marine Exchange of Alaska to share parking in the vicinity of their new building.
Uber is ready to return to Alaska, now that new rules for ride-booking companies are in place.
Uber announced Thursday that the company could resume operations sometime in June.
Uber began matching drivers with passengers in Anchorage in 2014 but was unable to collect payment because of the city's taxicab regulations.
The company left after a few months.
Another company, Lyft, says it's waiting for Governor Walker to sign the new legislation before deciding whether to enter the Alaska market.
Oklahoma-based Tride says it's also looking to expand to Alaska.