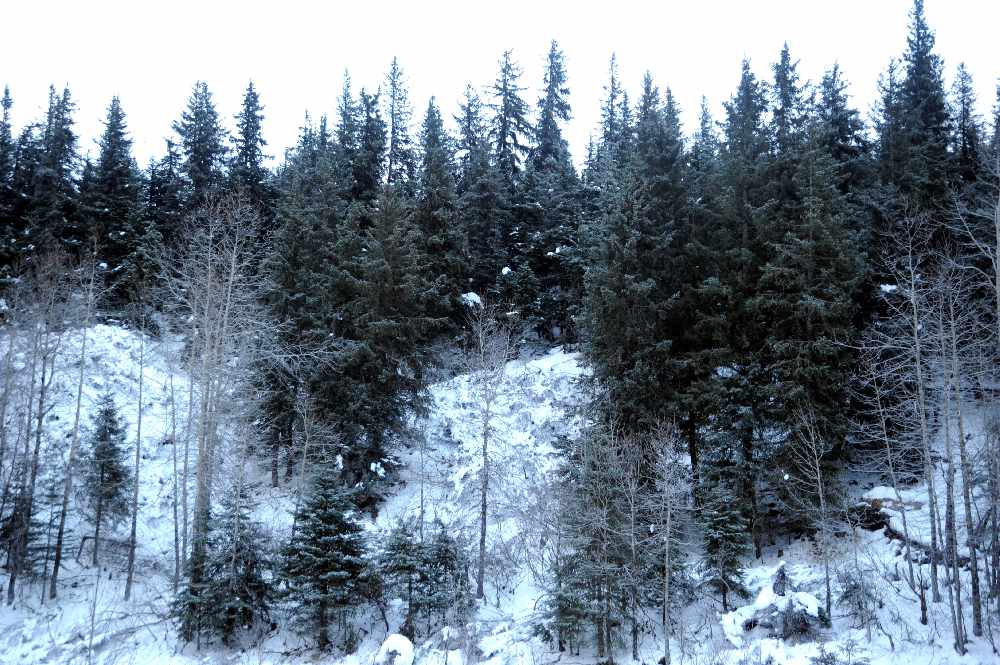 Juneau, AK (KINY) - The latest Fireside Lecture at the Mendenhall Glacier Visitor Center focuses on the bugs and other organisms that are having an adverse effect on Juneau's spruce trees and forests.
Elizabeth Graham, a forest entomologist with the Juneau Forestry Sciences Laboratory, will be speaking about those insects and other organisms that are damaging the spruce in Southeast Alaska. Some of these damaging organisms are native to the area, while others have recently arrived. Those who attend will learn about those insects and fungi and how to identify the signs and symptoms of their damage.
The lecture will start at 6:30pm and repeats at 8pm on February 2nd. Doors will open at 6pm. Fireside Lectures and Visitor Center entrance are free of charge in the winter. Winter hours are Fridays, Saturday, and Sundays from 10 a.m. to 4 p.m.
The Discovery Southeast bookstore inside the center will be open during the same hours as the visitor center, including Friday nights for lectures. The nonprofit bookstore and the Mendenhall Glacier Visitor Center are partnering to encourage local authors and artists to present their products for visitors.
More information can be found at the Mendenhall Glacier Visitor Center's website or their Facebook page.