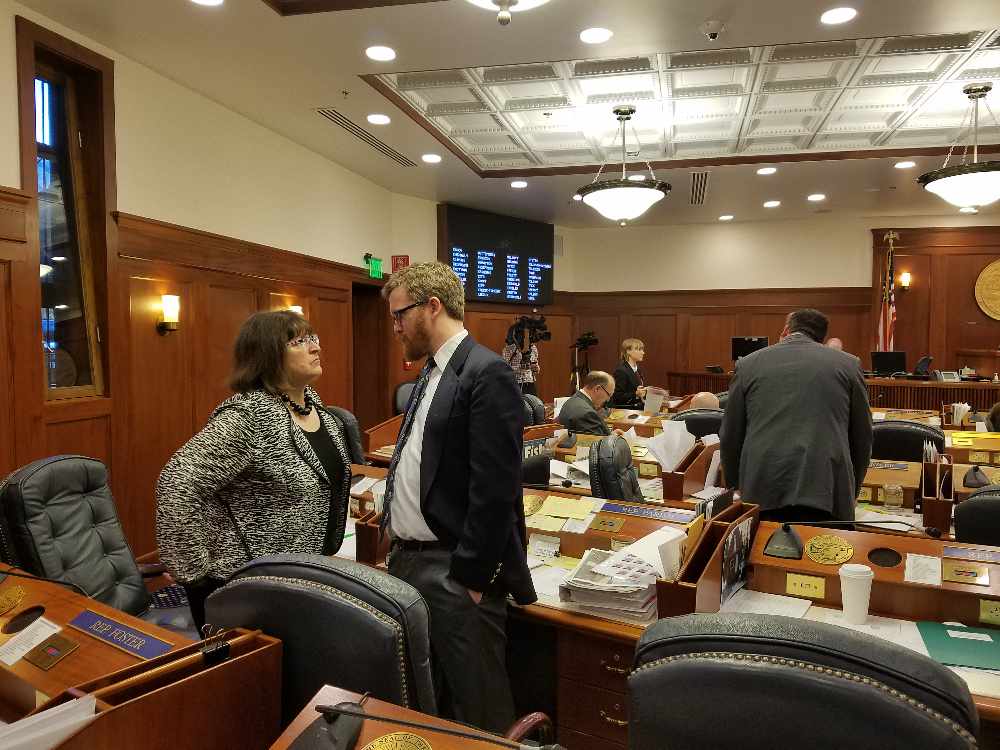 Justin Parish from Juneau and Harriet Drummone from Anchorage chat during a short recess.
News of the North covered the House's first Legislative Session
Yesterday was the first session of the Alaska State legislature. After a call to order in the State House, a pledge of allegiance by the local girls scouts, and a singing of the Alaska state anthem, house members took time to acknowledge their constituents in the gallery. An overview of the business at hand was given, and representative DeLena Johnson from Palmer put forth resolution #6, the purpose of which, is to remind the House to set the state's budget as their main priority, and that no other business should concern them over the next 90 days until the budget is completed.
She introduced this legislation last year in February, and it received no traction
Success this year may just depend on the public's willingness to contact their representatives and demand that they prioritize the budget. News of the North caught up with Justin Parish outside the capitol who called on Alaskans to reach out to him and other elected officials to give their input on the issue, and urge them to make the budget a priority.
You can find the contact information of your State House Representatives and State Senators by going online to akleg.gov.