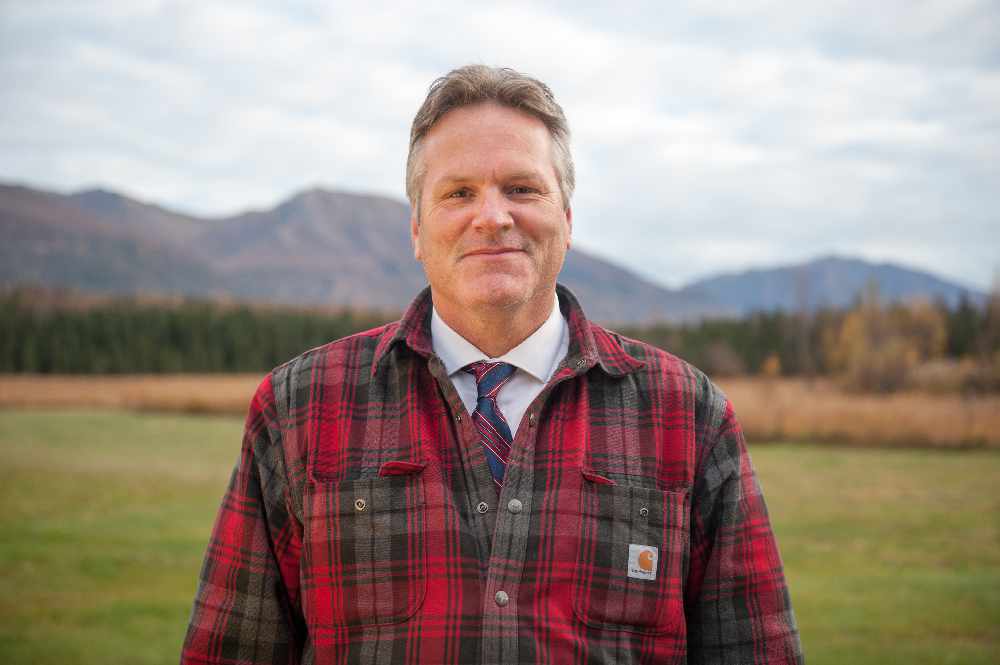 Gov. Micheal J. Dunleavy.
Juneau, Alaska (KINY) - Gov. Michael J. Dunleavy will lead a small delegation to CERAWeek 2019, an annual gathering of international energy industry leaders in Houston, Texas.
Dunleavy will also join IHS Markit Vice Chairman and conference Chair Daniel Yergin for a "special dialogue" highlighting Alaska's energy renaissance and new investment opportunities.
"Alaska represents one of the safest, most predictable and most prolific targets for energy development in the world, and there is no more important place to deliver that message than at CERAWeek," said Governor Dunleavy. "We're meeting with the heavy hitters – executives, marketers, investors and financers – to strongly highlight Alaska's energy potential and help drive home new investments. During my State of the State Address, I told Alaskans we would be going out and marketing Alaska to the world. This is part of that mission – to put Alaska back on the global radar. To share the message that Alaska is open for business and we are one of the strongest energy plays in the world."
During the conference, Governor Dunleavy will be prominently featured in a "special dialogue session" with IHS Markit Vice Chairman and CERAWeek chairman Daniel Yergin. The discussion, which will take place before delegates on Friday, March 15, will feature a discussion on Alaska's recent classification as a "super basin" by IHS Markit, event organizer and leading global information and analytic firm serving industry and government.
"Alaska has always loomed large in the North American oil industry," said Department of Natural Resources Commissioner Corri Feige. "But explorers have begun tapping into a previously undiscovered range of Alaska plays, including the Nanushuk and Torok formations that hold billions of additional reserves, and the potential for decades more North Slope production."
Speakers and featured guests include Secretary of Energy Rick Perry, Secretary of State Mike Pompeo, EPA Administrator Andrew Wheeler, and Senator Lisa Murkowski.