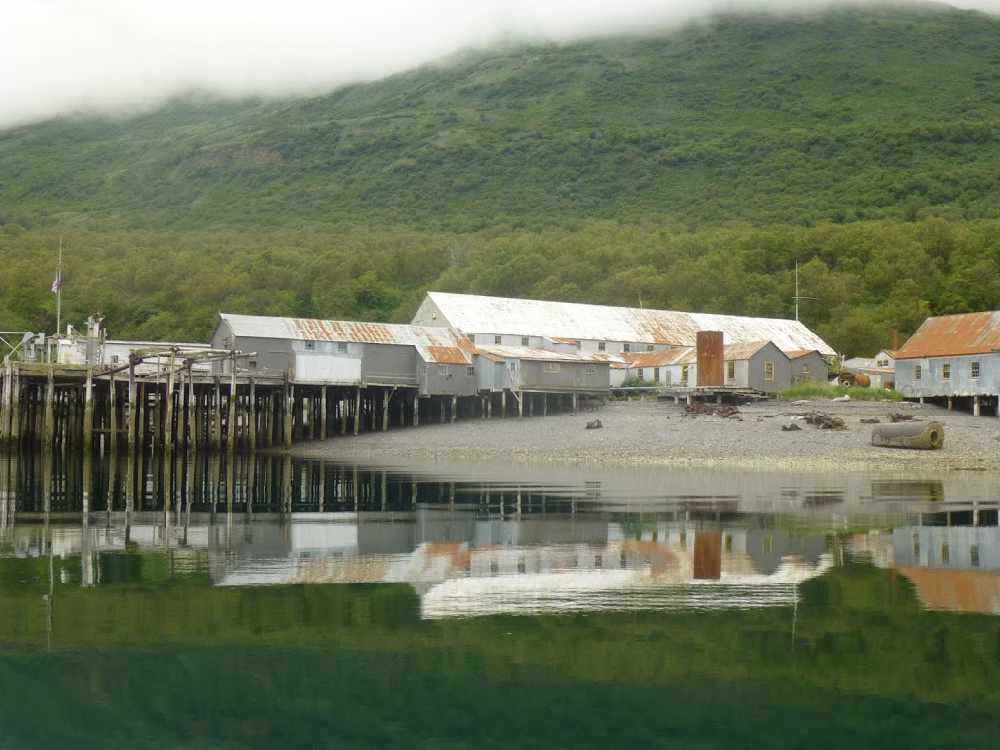 Juneau, Alaska (KINY) - The history of salmon canneries in southeast Alaska were the subject of a lecture at the APK Alaska State Libraries Archives & Museum.
Anjuli Grantham and Bob King gave the presentation about a new book, Tin Can Country: Southeast Alaska's Historic Salmon Canneries.
Grantham showcased some of her original salmon can labels, scrapbooks, and other cannery ephemera for an hour before the talk.
Grantham grew up around canneries. She is a former director of the Alaska Historic Canneries Initiative.
King, a radio news director in Dillingham for 17 years, was also an advisor on fish issues for former US Senator Mark Begich.
Grantham canneries are an important part of Alaska history. King discussed a chapter he wrote on the Hunter Bay cannery.
Between 1878 and today, 135 canneries were established in southeast Alaska. "These are historic places where significant encounters and events have transpired that are significant."
Fred Hamilton is the grandson of the first cannery in Alaska, George Hamilton. The North Pacific Packing Company opened in Klawock. Indigenous people were instrumental in operating the first canneries. She noted they made the salmon plentiful. Salmon was vital to the Russian colonies of that time.
Even at that time, the fishing industry was seen as the industry with the greatest potential.