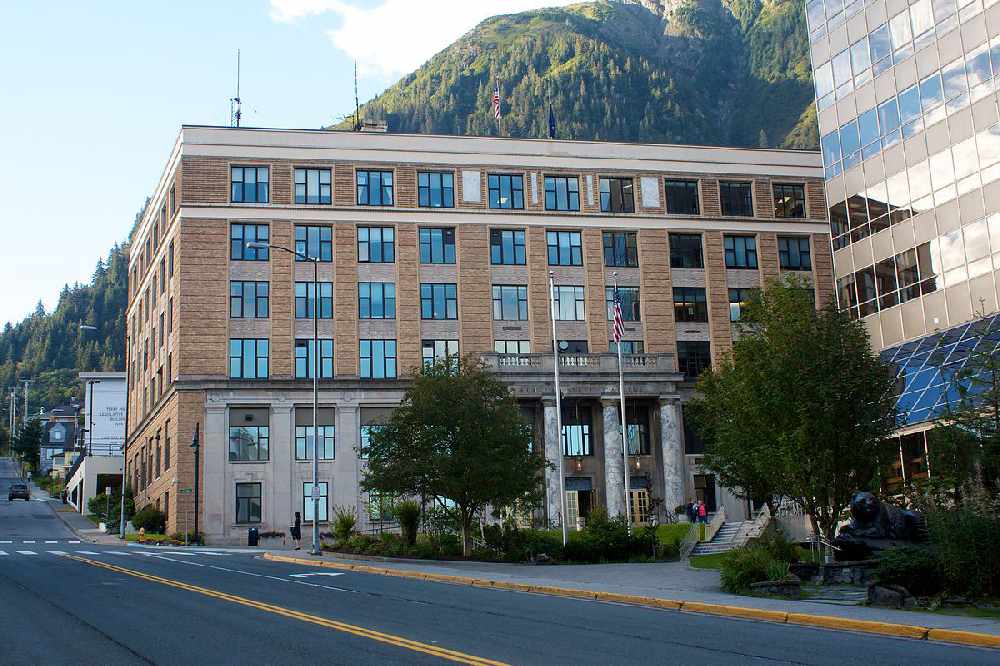 The Alaska State Capitol in downtown Juneau.
Juneau, Alaska (KINY) - With just a few days left in the first special session, the Alaska House Majority has passed a budget, but it's one the House Republicans are not happy with.
In a vote along caucus lines, with Anchorage Rep. Gabrielle LeDoux voting alongside the House Republicans, the operating budget was passed with a transfer of funds from the Permanent Fund's Earnings Reserve Account.
According to spokesperson Zack Freeman, the House Majority also voted to pass House Concurrent Resolution 101 – despite it not carrying a clear tie to the purpose of the first special session – attempting to defer conversation on the Permanent Fund Dividend to a later date – presumably in hopes of avoiding the conversation and the required payment of a dividend altogether.
"What we have seen today is an attempt to avoid answering the toughest questions facing Alaskans," said House Minority Leader Lance Pruitt (R-Anchorage). "At this point, it is clear that the House Majority is completely unwilling to have the tough, voter-mandated conversations, and plans to dictate to the people what will happen with the PFD, regardless of what the law says."
"This lack of leadership on these issues should be unacceptable to Alaskans," added Rep. Cathy Tilton (R-Chugiak/Mat-Su), and member of the budget conference committee. "We have a legal obligation to pay a dividend and do as the law says. We cannot just pick and choose which laws we want to follow and which ones we wish to ignore."
It is now up to the Senate to concur with the changes to the operating budget made by the conference committee.