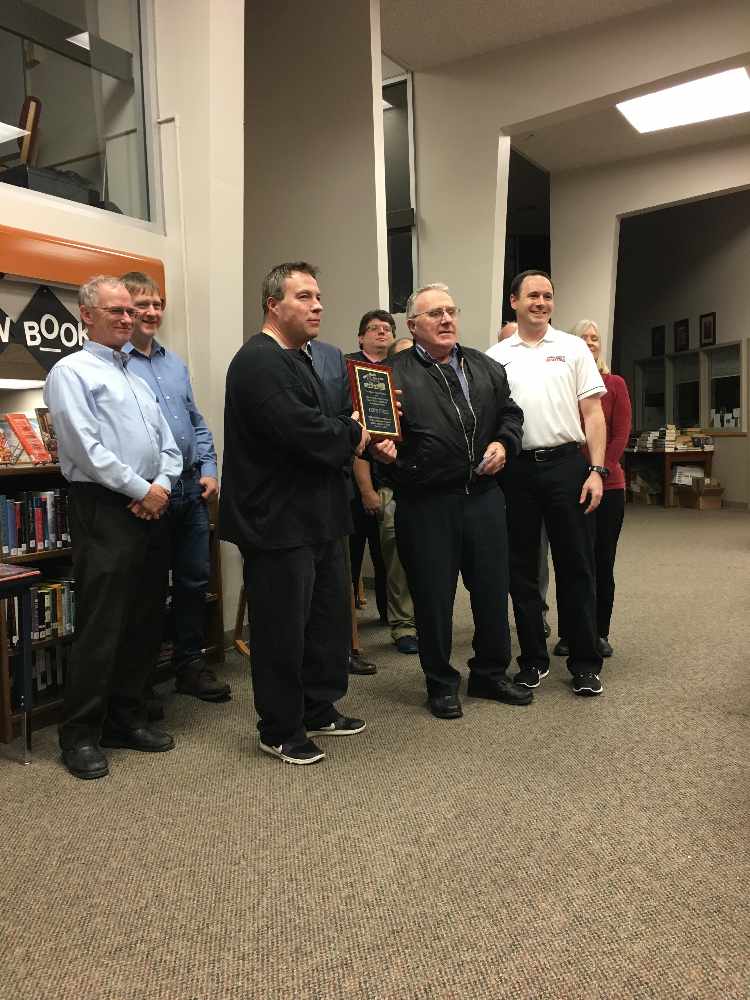 Members of the School Board honor Ike's Fuel for 50 years of support
Juneau, Alaska (KINY) The Juneau School board honored Ike's Fuel for 50 years of support to Juneau Douglas High school.
They also honored the Juneau Lions Club for $2,500 to help install a new scoreboard in the JDHS gym.
Club President Sasha Soboleff says the Lions is involved in other programs in the community like child vision programs., "I think its a wonderful opportunity for the Lions Club. We have used the Juneau school facilities for many years. We continually work with the school district. They asked us for help and we were glad to help."
They also sponsor the Capital City classic that begins this year on December 27th. The tournament has been going on for 73 years.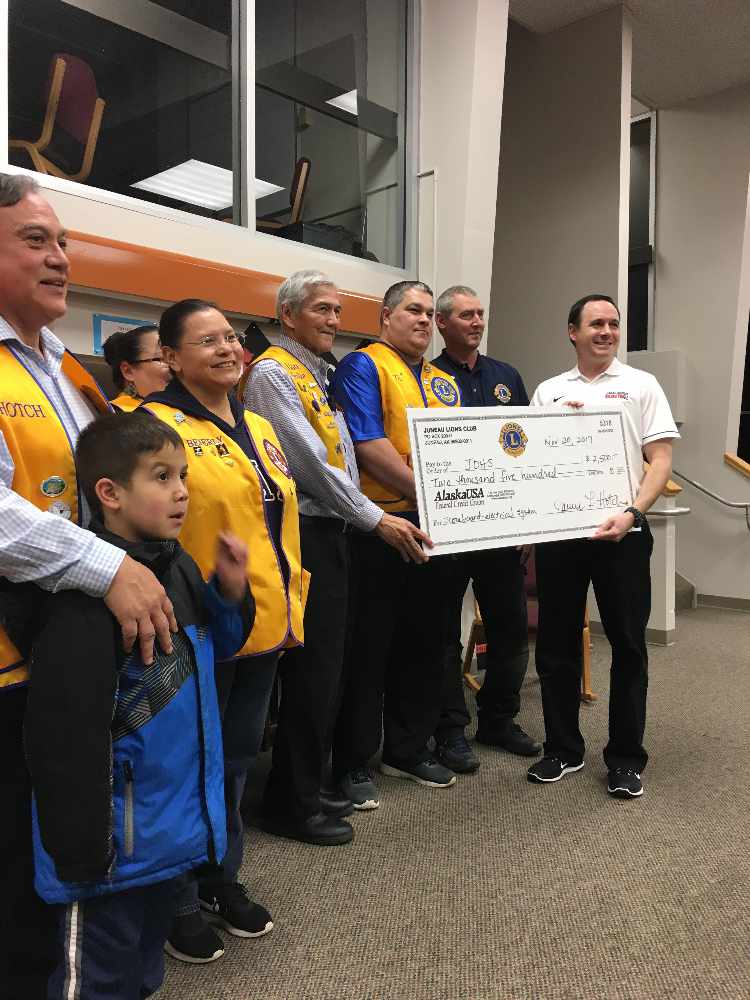 JDHS Boys basketball coach Robert Casperson says the scoreboard is a game changer for the high school. He said he appreciated the donations from Ike's Fuel and the Lions Club, "We spent a lot of time to make this a reality. We started working on this 10 months ago and just finished the last piece of the installation Monday."
He said this will make the basketball games even more exciting events, and will have video replay and live game feed. "Basically anything you see that happens at a major sporting venue we will be able to do."
He said this is a fully donated project. The basketball season begins next week as the Crimson Bears compete in a tournament in Las Vegas.
Richard Isaac of Ike's Fuel says he enjoys giving back to this community "It was wonderful. I was kind of surprised by the honor. I kind of peaked in at it. Its a nice scoreboard. They got a hot deal on two of them scoreboard and I was very happy and pleased to help out."
Ike's Fuel has been in business for 51 years. "I love what I'm doing. We have done well since the day we opened the doors. In this day it is supposed to be major corporations but we couldn't be doing better."
The Juneau school board honored long time employee Steve Brandner upon his retirement. He served 30 years for the school board.
He plans to keep his roofing business, and also spend time in Washington State.
In other actions; the School Board also
-honored the Thunder Mountain boys swim team that won the state title and brought home
five first place medals.
-Superintendent Mark Miller says the could hire a new football coach on December 18th and 19th.
-Set priorities for the state legislature to work on in 2018. They include funding for early learning programs, a sustainable, reliable and
adequate state fiscal plan, continue school construction debt reimbusement, and support for STEM education in Alaska.
-They also requested the CBJ Assembly appropriate $167,500 to improve pre-K education programs. The CBJ was given back the money
because of declining enrollment in the schools