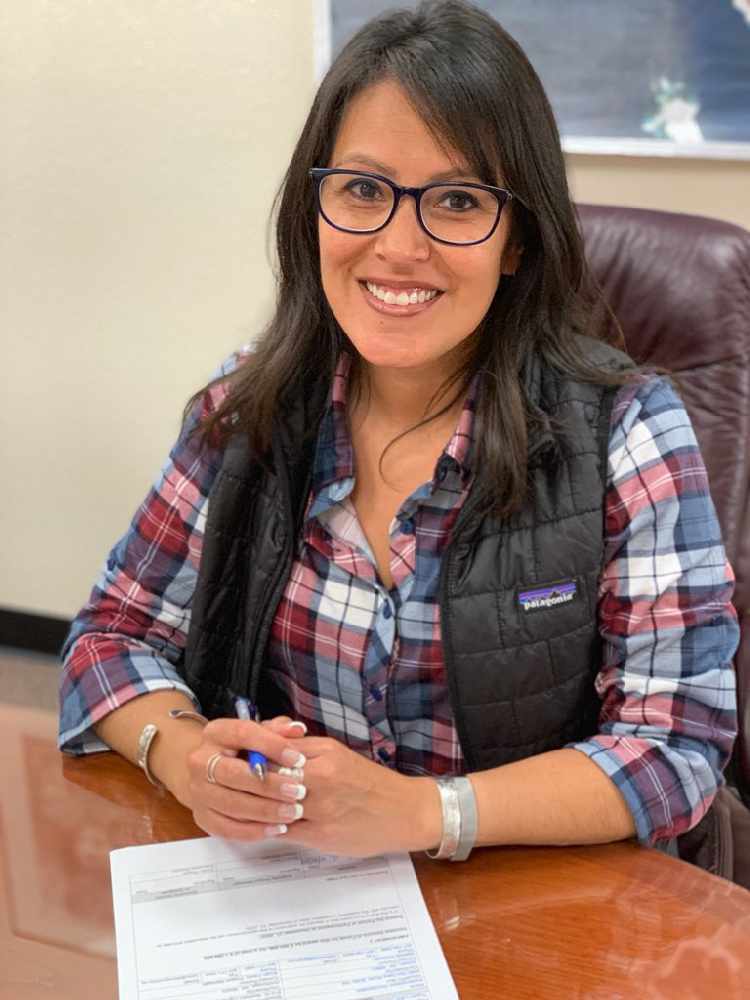 Melissa Kookesh
Angoon, Alaska (KINY) - Kootznoowoo, Incorporated, the Alaska Native village corporation for the community of Angoon, held its 46th annual meeting of shareholders on Friday, June 21 in Angoon. Nine candidates ran for the three open board seats.
The incumbents up for re-election were J. Jean Hogue, Edwell John Jr., and Melissa M. Kookesh. Kootznoowoo's board is comprised of seven directors who are each elected to serve a three-year term.
When the election results were announced by the Inspector of Elections, one new director, Harold Frank Jr. was elected to his first term on the Board. Mr. Frank will replace Edwell John Jr. who served as a director from 2001-09 and 2016-19. Melissa M. Kookesh, who received the highest number of votes was re-elected to her second consecutive term; and H. Jean Hogue who served 1976-2015 and 2016 to present was also re-elected.
The three newly elected board members were sworn in at the Annual Meeting. Continuing directors include Frank Jack III, Sharon Love, Ella Bennett, and Cooney Starr.
After the Annual Meeting concluded, the Board of Directors immediately held a reorganization meeting to elect new officers. Melissa M. Kookesh was once again elected to the position of Board Chair.
Frank Jack III was elected to continue serving as Vice Chairman. Cooney Starr was elected as Treasurer, replacing Mr. John; and H. Jean Hogue will continue serving as Secretary. Harold D. Dreyer was also re-appointed by the Board to the role of President and CEO.