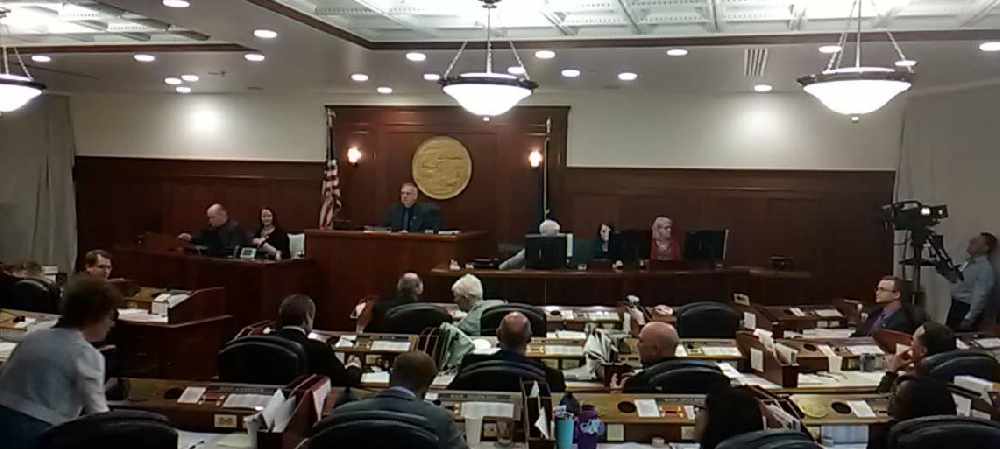 Juneau, Alaska (AP) - The Alaska Legislature has ended its special session, leaving unfinished work on the capital budget and Alaska Permanent Fund dividend that guarantees another special session.
The House adjourned first, followed by the Senate.
The Senate accepted the remnants of the capital budget that passed the House Wednesday. The House failed to reach the three-quarter threshold required to fund major provisions.
But Senate Finance Committee Co-chair Natasha von Imhof said there are other projects in the budget that are funded and recommended moving forward with those while pledging continued work on the rest of the capital budget in the coming weeks.
Gov. Mike Dunleavy can call lawmakers into a special session or they can call themselves into one. The Legislature has been meeting in regular or special session since mid-January.