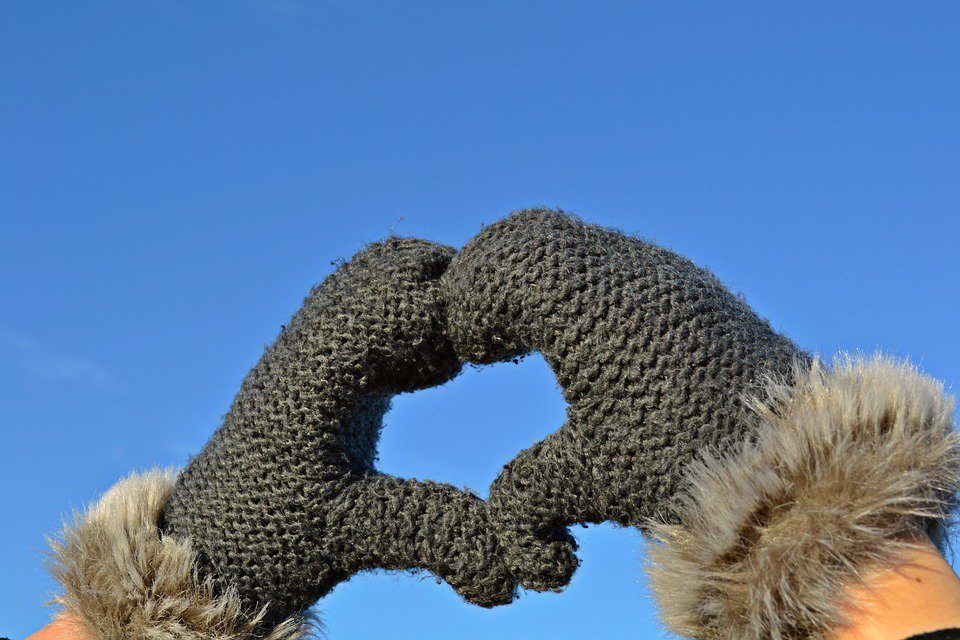 Juneau, AK (KINY) - A glove drive seeks to help meet the needs of those without by gathering unwanted gloves.
With the winter temperatures setting in, it's important to keep the extremities warm and a good pair of gloves can go a long way. Unfortunately, there are those in desperate need of gloves in Juneau, especially those who are homeless. Rebecca Service saw the need in the community and with some help from the Juneau Lions Club put together a glove drive that has drop off locations throughout Juneau.
The program is looking for any unwanted gloves, pair or single, to give to those in need. Service dropped by the News of the North office to tell us about the program. We asked her how she came up with idea.
"Me, Hari Dev Singh Khalsa, and Mukhya Kaur Khalsa (who are my friends) go out and pass out hand warmers at night, as well as socks, jackets, and blankets. A lot of times there are things that we buy ourselves and sometimes people donate to us. While we were out one night, a girl asked if I had gloves. I said that I didn't have gloves and I apologized, but she said oh I just need one glove. That made me realize that when you have nothing, one glove can make all the difference."
Service explained that this sort of clothing drive takes a minimal amount of effort to make a maximum difference in someone's life.
"I know I have like a dozen single gloves in my closet and I hear about it all the time that people have single gloves. So, we're going to match them up and we'll probably even have matching pairs that will come together. Then, we're going to just disperse them out to all the different charities in town."
We asked how the community is reacting to the clothing drive.
"I just got out of Reliable and they donated used boxes to make for the receptacles. We have well over a dozen businesses participating at multiple locations. I've had people on the street come up to me and just hand me gloves, single gloves, pairs of gloves, and it's a really positive reinforcement that the community is really embracing this clothing drive."
We asked her where people can go to donate.
"The big stores are going to be Safeway, Fred Meyers, Foodland, Rainbow Foods, both of the Breeze In stores, so you can just stop in real quick and drop off gloves. Both the Froyo locations, both of the tattoo shop locations, and the list might expand out more. I'll also be starting a Facebook group soon that will have the drop off locations listed."
We asked her what sort of future goals may be set for the program.
"All of the gloves that are collected this year that don't find a home will be packaged up and used again next year where we will be doing a similar glove drive. This summer we're also hoping to do a similar sock drive to get single socks and pair them up and then give those out to the different charities around town."
Service said that she couldn't have done this drive without a little help from her friends at the Lions Club.
"The Lions Club is going to be our charity backer and they're also be helping us sort gloves, clean gloves. Hari Dev and Mukhya are members of the Flying Lions in Mendenhall. I have to say a big thank you to them; they are the original people who came up with a hand warmer pass out that they actually did last year as well. Without their drive and they're charitable spirit, this glove drive would have never happened."
Keep an eye out for donation boxes throughout Juneau. The gloves donated will be sent to the Glory Hole, Aware Shelter, Front Street Clinic, and the Juneau Alliance for Mental Health Inc.