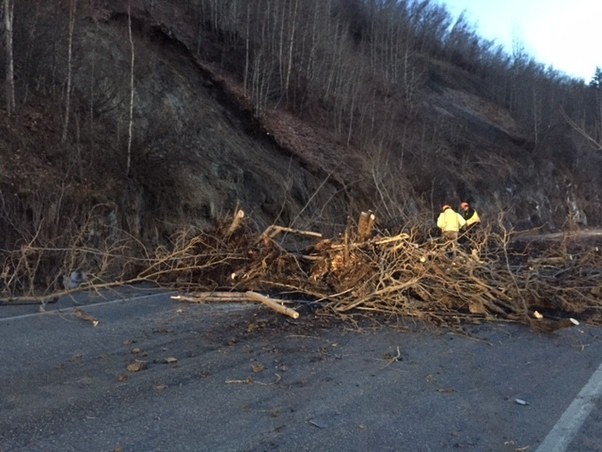 Crews work to open up the Seward Highway
Anchorage, Alaska (KINY) A four foot pile of rock, mud and debris closed the Seward highway south of Anchorage this morning.
The Alaska Department of Transportation said there were no injuries in the slide that was first reported at 5:50 a.m. this morning.
The road was closed near the community of Indian about 25 miles south of Anchorage. Crews were on the scene soon afterward and worked to remove the debris. The Seward Highway is known as one of the most scenic highways in the state.
December 18th, 1:55pm - The Seward Highway near the community of Indian has reopened after crews cleared a rockslide. There were no reports of injuries, but there was damage to a stretch of guard rail.