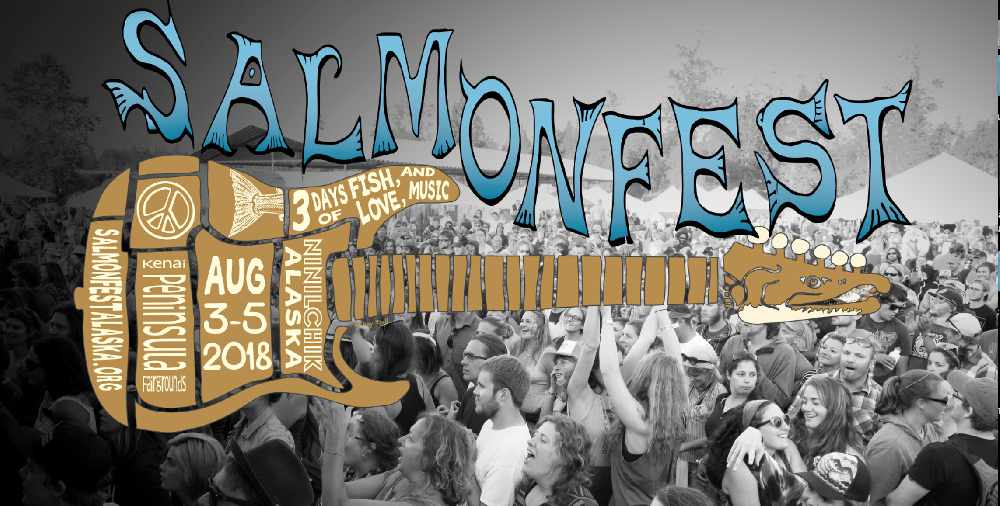 Juneau, AK (KINY) - Three days of fish, love, and music are in store for Ninilchick at the start of August.
Salmon Fest will bring together several genres of music to the Kenai Peninsula Fairgrounds on August 3rd through the 5th. Music performances have already been booked for Michael Franti and Spearhead, the Lowdown Brass Band, Front Country and more. More acts will also be announced in the coming weeks.
With salmon preservation being a primary concern throughout Alaska, Cook Inletkeeper will be organizing and hosting the salmon causeway and the zero waste effort that has become a staple of the festival. Bringing people from all walks of life to celebrate a staple, not only in the diets of many Alaskans, but also the culture.
Kachemak Bay Conservation Society, Cook Inletkeeper and Musicians United To Protect Bristol Bay provide the stewardship/sponsorship and are the major beneficiaries of the festival.
Tickets are available on SalmonfestAlaska.org and will start increasing in price on February 10th.