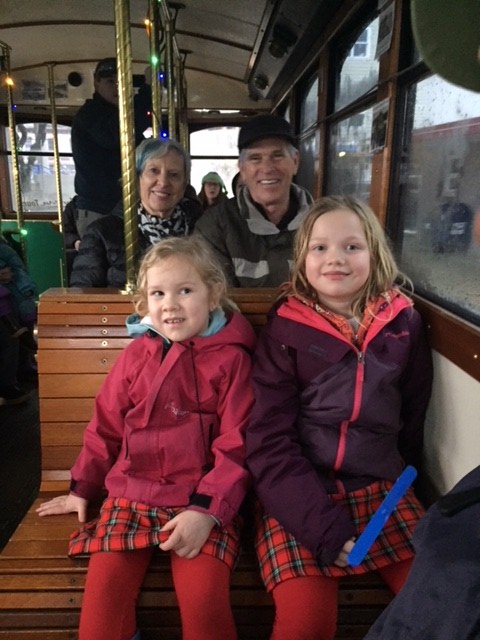 Grandparents Ross and Laura Bailey take Hannah and Abby Dolan to kid's day in downtown Juneau
Juneau, AK (KINY)-Juneau's Downtown Business Association played host to kids who wanted to make or buy a special gift for Christmas.
Santa's Trolley got underway at 1pm on Saturday, taking families to downtown stores for kid-friendly activities. Ellie Jo Wall was having a great time singing Jingle Bells on the trolley.
Organizer Dana Herndon is the Juneau economic development corporation liaison to the downtown business association, was pleased with the event, even with the rainy weather.
The kids day started with Trove but now involves many downtown businesses and a trolley to get everyone around.