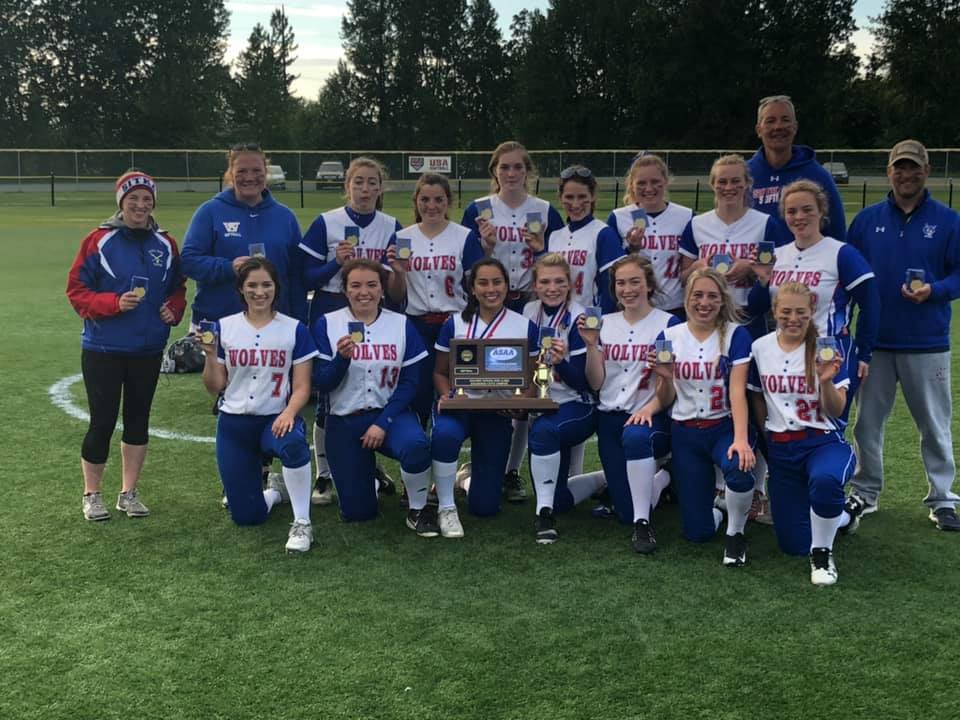 The Sitka Lady Wolves softball team are the 2019 DII state champions.
Anchorage, Alaska (KINY) - The Sitka Lady Wolves softball team are your DII state champions.
The Lady Kings beat up on Sitka in the first championship game 22-9 on Saturday in Anchorage, but because the tournament was double elimination, and it was Sitka's only loss so far, a second championship tiebreaker had to be played.
And in the end Sitka prevailed 11-3.
The Lady Wolves squeaked by Kodiak 13-12 in the semi-final game.
In other sports news, the state baseball tournament wrapped up Saturday at Mulcahy Stadium in Anchorage, with Ketchikan taking the No. 2 spot after falling to Wasilla 8-6 in the championship game. The player of the game was Liam Kiffer.
The Kings defeated West Anchorage 7-6 to advance to the championship game for the first time since 2012. Ketchikan opened the tournament with a 10-3 victory over Colony.
In their first game, Juneau Douglas lost to Wasilla 3-1 on Thursday before beating North Pole 11-1 in the consolation round. That loss sent the Bears to the fourth-place game against Colony on Saturday.
It wasn't pretty for Juneau though as Colony thumped the Bears 8-1.